Bud Buddies UK.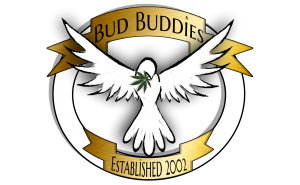 To assist, educate and empower.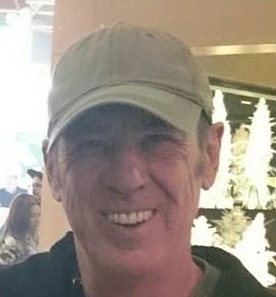 Jeff Ditchfield
Bud Buddies Founder.
Founded in 2002 by Jeff Ditchfield, Bud Buddies is a non-profit organisation. The original founding aim has been expanded on over the years, however the original mission, is still very much a core belief.
Here, in his own words Jeff explains his motivation for founding the organisation:
"Back in 2000, a close friend of mine suffering with MS was robbed at knifepoint attempting to buy some cannabis to treat her condition. The incident had a very profound effect on her and I was appalled that she had to experience something like this attempting to obtain (as she calls it) her special medicine.
For a short while I was deeply shocked but my shock turned to anger and I have since devoted my life to fighting cannabis prohibition and assisting seriously ill people.
In order to help my friend, I decided to grow some cannabis and back then there weren't many cultivation books around so I decided to teach myself how to cultivate cannabis. read more
Bud Buddies Project Storm
In April 2013 this film set out to investigate the increasing number of claims that cannabis oil can treat cancer. This has been done through the lives of terminal cancer patients living in the UK.
It includes contributions from world leading research labs, the pharmaceutical industry and an illegal medical organisation that produces and provides cannabis oil to cancer patients.
This film is an objective investigation in to the potential role cannabis can play as part of an integrated and open minded approach to oncology.
This Morning Interview with Callie and Deryn Blackwell
At the age of ten, Deryn Blackwell was diagnosed with leukaemia. Two years later he developed another rare form of cancer called Langerhans cell sarcoma, making him one in seven billion. After four unsuccessful bone marrow transplants, he was moved to a children's hospice where he began to plan his funeral.
But despite being given just days to live, somehow Deryn battled his way back from the brink as his body began to produce white blood cells – it was nothing short of a miracle.
Deryn's desperate mother Callie is finally ready to reveal an untold secret – she credits Deryn's amazing fight back to full health to medicinal cannabis and hopes to stimulate debate and medical research into the treatment.
BBC Three Documentary "Dying For Weed"
Imagine that you, or someone you love, is seriously ill and the doctors have told you there's nothing more they can do. Would you just accept that or would you do everything in your power to fight it?
It's the question Jeff Ditchfield faces every day, after committing his life to delivering medicinal cannabis in the form of cannabinoid oils, free of charge, to seriously ill people around the UK. There's a serious demand for it, with a reported 1.1 million people across Britain currently breaking the law to combat chronic pain.